Lavender Recipe Round Up - October Week 4
Today I wanted to feature a few fun Halloween Ideas using lavender! These bloggers are so creative and I'm happy to introduce you to them.
I just barely found a new blog called

The Kitchen McCabe. You can find it

HERE. I love these lavender candied apples she is making. I think they would be the perfect spooky treat for a halloween party.
Growing up, one of our neighbors always gave out doughnuts on halloween instead of candy. Their house was always one of the most popular places to stop. I think these Lemon Blueberry Doughnuts with a lavender glaze would be a fun treat to give out to the little costumed creatures that stop by your house. Find the recipe from The Seasoned Mom HERE.
And finally Hopeful Homemaker is really using her creative juices when she came up with this Pumpkin Lavender Cake. How cute is this? Recipe found HERE.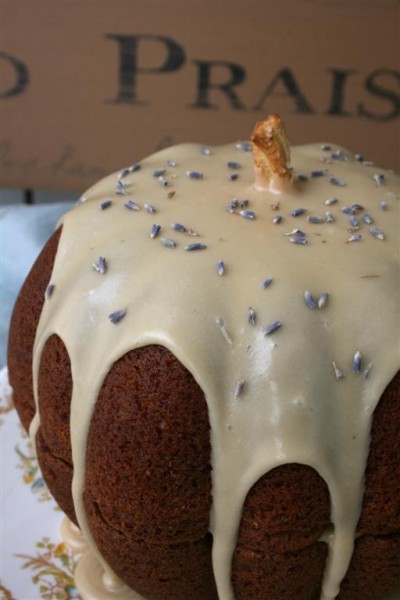 Anyway, hopefully all you witches out there are using our lavender herbacious qualities in all of your concoctions and brews. Have a wonderful weekend!